Spyware is one of the oldest techniques used by threat actors. Spyware is malicious software that collects data from your device without your consent. The collected data is then sent to advertisers and other third parties.
You are not always safe when browsing the internet. Prying eyes always look for ways to infect your device and conduct illegal activities like data theft and identity theft using Spyware.
Spyware collects information about your online behavior, including the sites you visit, what you download, usernames, passwords, payment data, and emails.
As you can deduce from the name, Spyware is crafty. It will install on your device without your knowledge or authorization. Sometimes, you might even unknowingly grant it access to your device after following legitimate links.
So, how do you protect yourself from this sneaky malware? This article looks in-depth into what Spyware is, how your device gets infected, its functionality, how to deal with Spyware, and ways to avoid future attacks.
What is Spyware?
Spyware is a common threat to internet users. After installation, it will monitor the victim's online activity, access login credentials, and spy on sensitive information. Spyware seeks to secure sensitive data like credit card numbers, passwords, and banking information.
Threat actors do not always install Spyware. Concerned parents can secretly install it to keep track of their kids' online activity.
Spyware is often challenging to detect. A drop in processor and network connection speeds indicates that a user's device has been infected. Mobile devices also see a rapid decrease in battery life and data usage.
Below are the most common types of Spyware:
Keyloggers is Spyware that records everything you type on an infected device. It collects data such as login credentials, passwords, text messages, etc.
Adware displays unwanted advertisements on an infected computer or device. In other cases, adware is installed to monitor user activity and sell it to advertisers without the user's consent.
Trojans are a form of malware that infects your device through a seemingly legitimate program. Threat actors hide malicious code within legitimate software to access users' systems and steal their data.
Tracking cookies collects data about a user, such as browsing history, location, the purchases you make, etc. While tracking cookies are not illegal, they should be used with user consent and in compliance with data privacy laws.
System monitors keep track of your computer or device activity. They collect information such as emails, social media, keystrokes, and visited sites.
Rootkits
They are an advanced form of malware that is nearly impossible to detect. Rootkits are deployed into a user device by exploiting security flaws or hackers logging into devices as administrators.
Remote Access Trojans (RATs)
RATs allow hackers to obtain remote control over an infected device. Attackers can send commands to a RAT running on a compromised system and receive data from the malware.
Mobile Spyware
Mobile Spyware is a system program that monitors and records information on a user's online activity on their mobile device without their consent. Once a mobile device is infected, third parties can use the camera to monitor nearby activity. They can also record phone calls, browser activity, and keystrokes.
How Spyware Works
All devices, from mobile phones, tablets, laptops, and computers, are susceptible to spyware infections. Cybercriminals are constantly exploring new ways to infect devices without detection.
Some of the most common ways that users get Spyware into their devices include:
Email attachments and links
Phishing or spoofing is the most common way Spyware is deployed to a user's device. Phishing happens when a user clicks an infected link or opens an infected email attachment. The emails and website links are disguised to appear to be from a trusted organization.
Drive-by downloads
You can also get Spyware on your device by downloading materials such as games, movies, music, and apps from unknown sources. Pirated websites used to download copyrighted materials are often susceptible to Spyware.
Software bundling
Software bundling happens when the Spyware attaches itself to another program you intend to download and install. Once you agree to the terms of the entire software bundle, you voluntarily and unknowingly infect yourself.
Infected websites
Spyware is also deployed into users' devices whenever they visit an infected website. Such websites are prone to security vulnerabilities, which, when exploited, can give cybercriminals unauthorized access to a user's device.
Malicious ads
Cybercriminals might lure you into downloading Spyware by presenting it as a helpful app or program you need to download. Installing these programs results in spyware infection. The Spyware will usually remain in your device's system even after uninstalling the malicious program.
Which Type of Data Does Spyware Collect?
Spyware collects a vast amount of data, which makes this malware a significant threat to individuals and organizations. Besides collecting data, the actors behind the Spyware might leak sensitive information, damaging an individual's or organization's credibility.
Passwords are the most sensitive information collected by Spyware. The passwords can be used to gain access to systems containing sensitive information. Passwords might also be the leeway hackers use to conduct other attacks.
If Spyware launches on mobile devices, it can track location data and record speech and videos. It can also monitor SMS, email, and social media activity.
Risks Associated With Spyware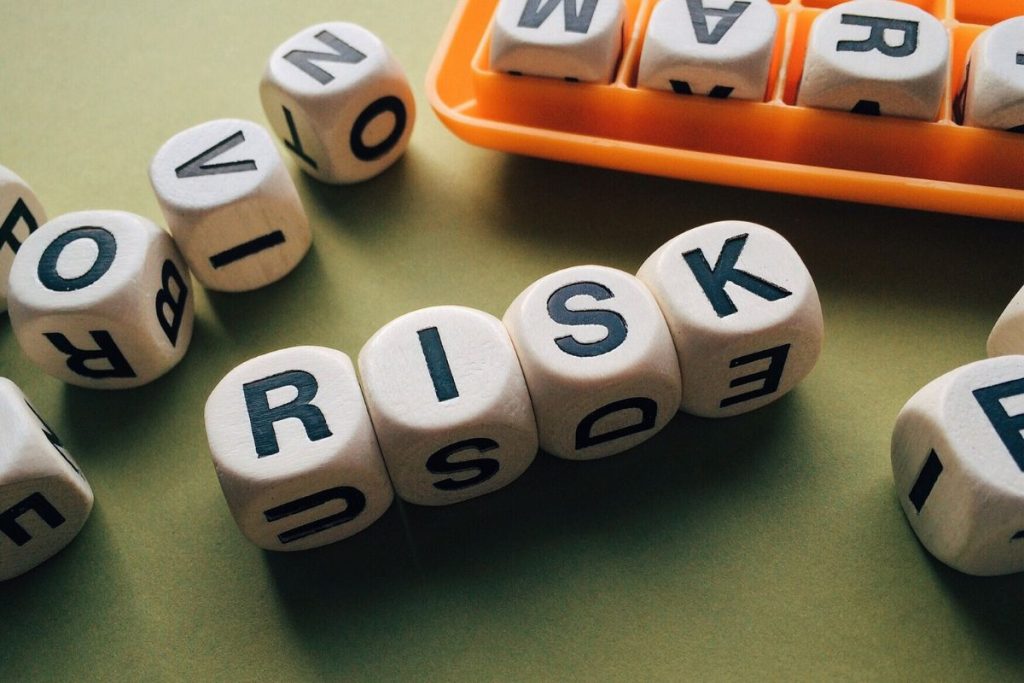 Spyware can cause significant problems for individuals and organizations. The risks associated with spyware range from small to big. Below are the most common risks associated with Spyware:
Privacy invasion
Spyware poses a risk to privacy by stealing personal information used for identity theft. It can collect user information on a computer to steal your identity. This information includes browsing history and email accounts, which compromise internet privacy.
Financial Threats
Spyware also collects the saved passwords for online banking sites to steal bank account information and credit card accounts before selling them to third parties. In some cases, the threat actors might use the financial information themselves.
System performance issues
Spyware can be difficult to detect. However, one of the early indicators of a compromised system is a sudden drop in the device's performance. If the Spyware is on a mobile device, a user might see poor battery health and increased data usage.
Legal implications
Spyware is illegal and violates the guidelines around privacy. Gaining access to someone else's device without their knowledge or consent violates regulatory guidelines.
Real-World Examples of Spyware
In 2022, cybersecurity researchers tabled evidence of the use of the Pegasus software to spy on activists, journalists, rights workers, and businesses. The researchers said that Pegasus, developed by Israeli-based research firm NSO Group, infected phones belonging to at least 30 Thai activists.
In 2021, a new Android malware was spotted with features of modern Spyware. This Spyware could swipe images and video, access browser history, record phone calls, and view GPS location data.
During the same year, researchers also detected the use of Ghost RAT and other types of malware to target users in Hong Kong, Sri Lanka, and Taiwan. Attackers used phishing to lure users into downloading the infected software. Ghost RAT can access an infected device remotely, access the device's camera, and steal stored data.
How To Detect And Remove Spyware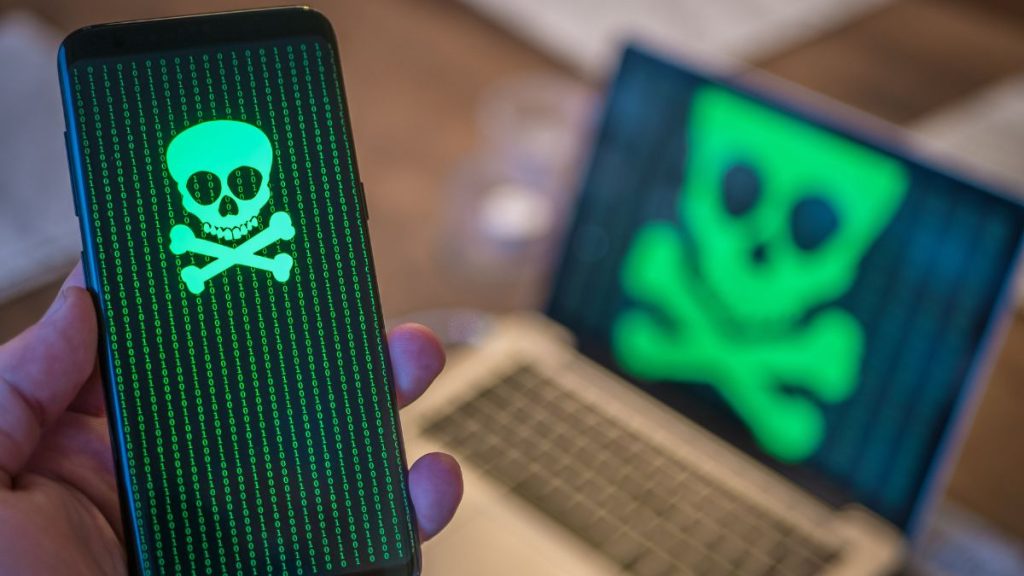 To avoid the threat posed by Spyware, you need to know the signs to look out for in case your device is infected, how to remove the Spyware, and how to protect yourself from future attacks.
Signs of Spyware infection
Poor device performance, including slow speeds, frequent crashes, and general instability
Frequent pop-up ads in browsers
Sudden and regular error messages
Unexplained change in the browser
Additional icons on the taskbar
Frequent redirecting to new sites or search engines
Using antivirus and anti-spyware software
Using an antivirus with anti-spyware capabilities should be your first line of defense. When choosing an antivirus, ensure it has proactive protections. An antivirus will also remove the Spyware if a device is already infected.
Several free antivirus solutions are available. However, free antivirus comes with limited protections. A good antivirus should have features such as a virtual encrypted keyboard when keying in financial information, an anti-spam filter, and a cloud-based detection system.
Manual removal techniques
If your device is already infected, here is a step-by-step guide on how to remove Spyware from your device manually:
Step 1: Disconnect your device's internet connection
Step 2: Search your device's programs list to spot unwanted software. Once you spot this software, uninstall and restart it from the device.
Step 3: Scan your system using proven antivirus software to detect whether the virus has been removed from the system
It is important to note that in some cases, Spyware will continue running on a device even after uninstalling the malicious program. Therefore, a reliable antivirus tool is recommended to remove Spyware and protect against future attacks.
How To Prevent Spyware Infections
To protect yourself against spyware infections, use the following tips:
Adopt safe browsing habits
Spyware is often spread through malicious websites and phishing campaigns. To avoid falling victim to these attacks, do the following:
Download software from trusted sources
Avoid clicking pop-up ads
Read disclosures before installing software
Do not open emails or follow links from unknown senders
Enable two-factor authentication (2FA) where necessary
Avoid pirated websites
Keep software updated
Software developers are constantly issuing updates to patch security vulnerabilities. Ensure you install software updates on time. Spyware often finds its way into a user's device by exploiting security flaws. Therefore, fixing issues immediately after a patch is issued is best.
Firewalls and security suites
Using firewalls and security suites is also recommended to keep Spyware at bay. A firewall will give you real-time protection by blocking Spyware before it launches on your device.
Educating users
One of the main reasons why spyware attacks have become rampant is a lack of education. It is paramount to educate internet users about the lurking danger of Spyware and ways to cultivate healthy online habits to avoid falling victim. Preventing against Spyware is better than dealing with the threat once installed.
Spyware on Mobile Devices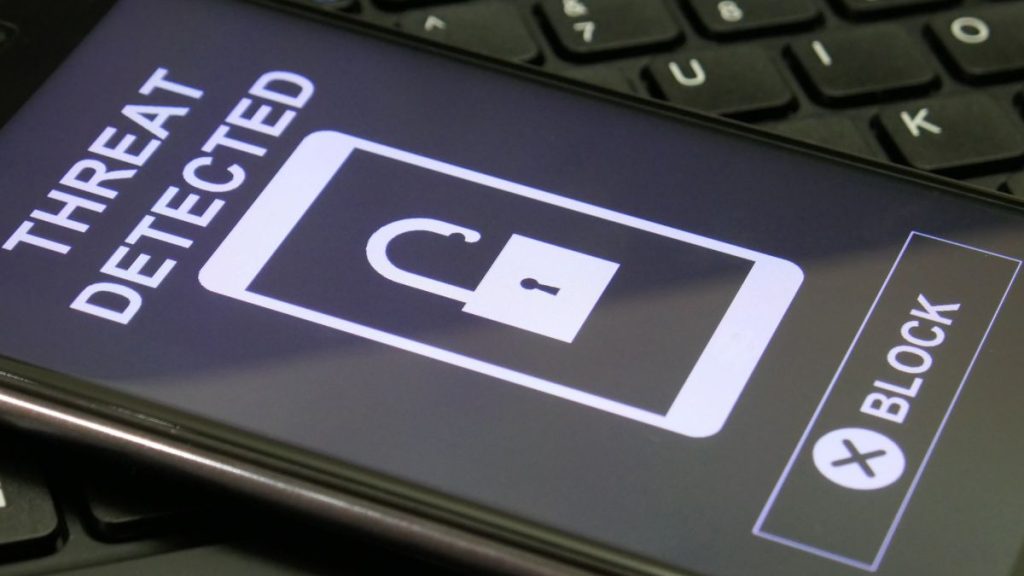 Mobile Spyware runs undetected in the background within a mobile device. It steals SMS messages, call logs, emails, contact lists, browser history, and photos.
Mobile Spyware can also log your keystrokes, record audio conversations within the distance of your mobile device's microphone, and access your GPS location data. It can also control your device's camera to take pictures in the background.
Risks and consequences of mobile Spyware
The risks associated with mobile Spyware include:
Hackers can leak sensitive private information
Stolen personal information can be used for identity theft
You might suffer financial loss if the Spyware steals your passwords to online banking sites
Information such as location will be in the hands of someone who can potentially cause you harm
Security measures to protect against mobile Spyware
To protect yourself against mobile Spyware, follow the below recommendations:
Do not install apps from third-party app stores. These apps carry an increased chance of installing Spyware on your mobile device. Only download apps from the official app stores to lower the likelihood of infection.
Be cautious when giving permissions to apps. Sometimes, apps downloaded from official app publishers might be disguised as legitimate but contain Spyware. Therefore, before granting any app permission to crucial device features like a camera and microphone, decide whether the app needs access to give you a better experience.
Avoid following links sent in text messages. Phishing is the most popular way to distribute Spyware. Avoid clicking links sent by unknown sources.
Conclusion
Spyware has become increasingly popular. Given the sneaky nature of this software, many internet users continue using their devices without knowing that an unwanted eye is watching their every action and stealing sensitive information that could cause them harm.
Protecting against Spyware should be on the mind of every internet user. Safe browsing habits will significantly lower the chance of infection. Avoid following links from unknown sources, avoid pirated websites, and enable 2FA where possible.
Having a good antivirus program with anti-spyware features is also recommended. An antivirus program will also clean your system from any infections that may have occurred.
FAQs
What is Spyware
Spyware is a form of malware that collects information about you from your PC or mobile device without your knowledge or consent.
What type of information can Spyware collect?
It can collect any information stored on a device, such as browsing history, the things you download, product purchases, emails, location, usernames, passwords, payment information, etc.
How do I get Spyware?
Spyware infects your device through phishing, malicious ads, downloading infected materials, and visiting infected websites.
Who does spyware target?
Spyware does not have a specific target group. Threat actors use Spyware to target large organizations for financial benefits. It can also be used by law enforcement to track criminal activity. In some cases, Spyware is used for espionage.
Everyday internet users are also targets. Jealous spouses or anyone seeking to monitor your device usage can use Spyware.
How can I remove Spyware?
It is possible to remove Spyware manually from your device. However, this comes with risks, as uninstalling the malicious program might not wipe out the malware from your system. It is recommended that you remove Spyware using a reliable anti-spyware tool.
How can I protect myself from Spyware?
You can protect yourself from Spyware through an antivirus tool. It would be best to avoid visiting questionable websites and following links from unknown sources. Mobile users should also only download apps from the official app stores and limit app permissions.