One usually does not track a person's location without their knowledge. However, several factors might necessitate this, such as when you want to know the whereabouts of your kids and when meeting someone in a new place. In this instance, you might want to find someone's location on Google Maps.
Google Maps is the most popular navigation tool millions of people use globally. With this tool, tracking people's location becomes easier.
This guide equips you with the knowledge and skills of locating someone using Google Maps without them knowing.
How to Find Someone's Location On Google Maps With Location Sharing
The easiest way to find someone's location on Google Maps is through location sharing. However, this option will work when you have physical access to the other person. Moreover, Google sends regular notifications to users with location sharing.
Location sharing is a crucial feature of Google Maps. It allows users to share GPS locations with someone else. The feature is popular among friends and family to share real-time locations.
To enable location sharing on a device, you must have physical access. The Google Maps app comes pre-installed on Android devices. The device should also have an active Google account.
Below are the steps to follow to enable location sharing:
Open the phone's settings option and enable location-tracking features
Go to the Google Maps app on the target phone
Go to the upper right corner with the user's profile icon
Select the "Share Location" option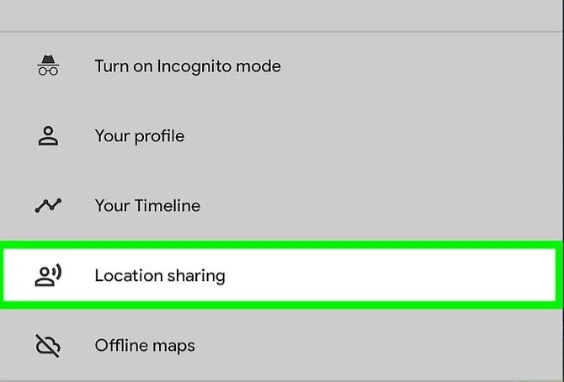 Select "Until you turn this off"
Select the device you want to share the location with
Delete the link message sent to their phone to ensure the person you are tracking does not uncover the location-sharing setting. Deleting the message will not tamper with the location sharing.
The above process to find someone's location on Google Maps is the same on Android and iPhone devices.
Finding Someone's Location On Google Maps Using Spy Apps
Location sharing is the easiest way to track someone's location in Google Maps. However, there is always a possibility that the person whose device you are tracking will notice the changes. Moreover, it also needs physical access to the device.
If you want a more secure solution, you should consider spy apps. Below are some of the most popular spy apps:
Hoverwatch
The Hoverwatch spy app offers a variety of tracking features such as messages, location, and monitoring social media activity. Hoverwatch is stealth and also comes with geofence alerts.
To use Hoverwatch, go to the Hoverwatch website and register. Install the app on the target device and track data using your account.
mSpy
mSpy tracks the real-time location, call logs and messages, social media activity, and location history.
Before using mSpy to find someone's location on Google Maps, register an account on the mSpy website and select a subscription plan. Install the mSpy app on the target device and get to monitor various data.
CocoSpy
CocoSpy monitors all data from tablets and smartphones. It can also collect keystrokes on the target device, allowing you to read individual and group conversations. It also lets users view photos and videos saved on the target devices.
CocoSpy works on both Android and iPhone devices. It can track iMessage and other messaging apps like Facebook Messenger, Instagram, Snapchat, Viber, and WhatsApp.
In Summary
Real-time location tracking is very beneficial to parents and people who are meeting others in a new location. Google Maps allows location sharing but informs the target of someone monitoring their device.
It is possible to find someone's location on Google Maps without them knowing. However, there is always a risk of Google sending notifications to alert the user. Using spy apps is more secure and will allow you to track location and other mobile activity.